Introduction
AI Contributions to Sustainable Development: Artificial Intelligence (AI), a term once found only in science fiction, has become a fundamental part of our everyday lives. AI's applications seem endless, from personal assistants forecasting our needs to machine learning algorithms optimizing business operations. And among these, a profound aspect emerges — AI's role in advancing sustainable development.
Sustainable development, utilizing resources to meet human needs while preserving the environment, is a top priority worldwide. As we struggle against climate change and resource depletion, AI's innovative applications offer hope and practical solutions.
AI for Energy Conservation
The potential for AI in energy conservation is staggering. Traditional energy systems often need to be more efficient, leading to significant energy loss. Enter intelligent grids and AI-powered networks that optimize energy distribution, reduce wastage, and balance supply and demand.
These intelligent systems, powered by machine learning algorithms, analyze energy consumption patterns, predict future demands, and efficiently distribute resources. For example, Google's DeepMind AI reduced the energy used to cool its data centers by 40%. Such potential savings, when applied on a global scale, could dramatically reduce our carbon footprint.
AI in Waste Management
In the realm of waste management, AI's capabilities are equally pivotal. Predictive AI-powered models help cities understand waste generation patterns, allowing for more efficient waste management strategies.
Moreover, AI plays a crucial role in recycling. Traditional recycling methods need help sorting waste, a tedious and error-prone process. AI-based systems can identify and sort waste materials faster and more accurately than human workers, improving recycling rates and reducing the strain on landfills. For instance, companies like AMP Robotics use AI-powered robots to sort and process recyclable materials, significantly enhancing the recycling process's speed and accuracy.
AI in Agriculture – AI Contributions to Sustainable Development
Agriculture, the backbone of human civilization, is also reaping AI's benefits. Precision farming, facilitated by AI, allows for efficient resource use. Farmers can now utilize data collected by AI to make informed decisions about when and where to plant, irrigate, and harvest.
Moreover, AI can predict crop diseases, allowing farmers to take preventive measures. These improvements lead to healthier crops, increased yield, and reduced resource waste.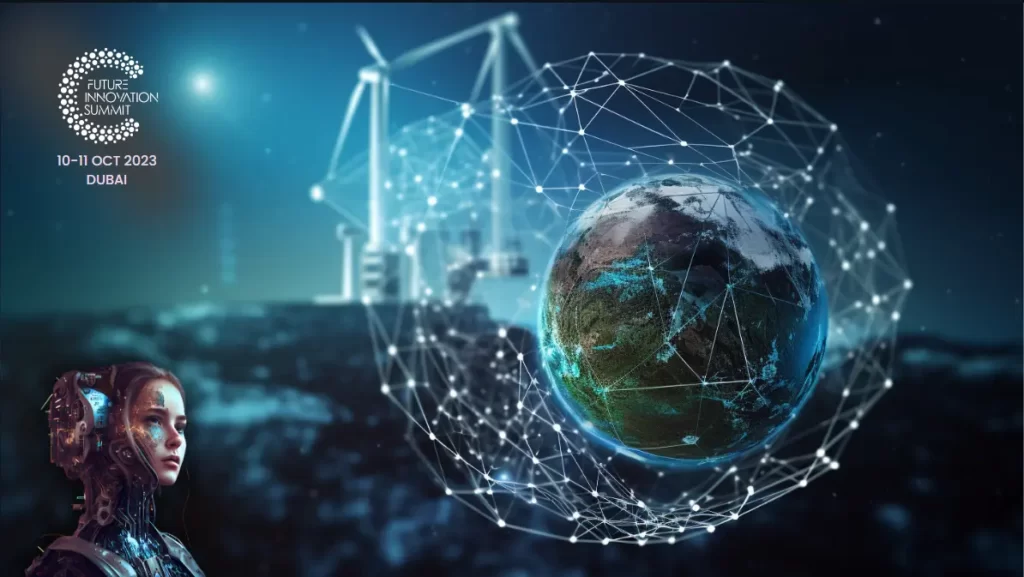 Challenges and the Future
Despite its impressive contributions, AI's integration into sustainable development is challenging. There are ethical concerns surrounding AI usage, including data privacy and job displacement. In addition, there is a lack of regulations governing AI applications, making it a wild west of innovation that can be a double-edged sword.
Nevertheless, these challenges can be mitigated with adequate policies and a proactive approach. AI's potential to aid sustainable development is too significant to ignore. As we continue to innovate and explore AI's capabilities, its role in promoting sustainable practices will only expand.
Conclusion – AI Contributions to Sustainable Development
AI's role in sustainable development represents a fascinating blend of technology and environmental stewardship. AI contributes to a more sustainable world, from energy conservation to waste management and agriculture. The alliance of AI and sustainability holds immense promise as we look to the future. As this dynamic unfolds, we will continue to witness the exciting ways AI aids our global pursuit of sustainability.
Images are generated by AI.